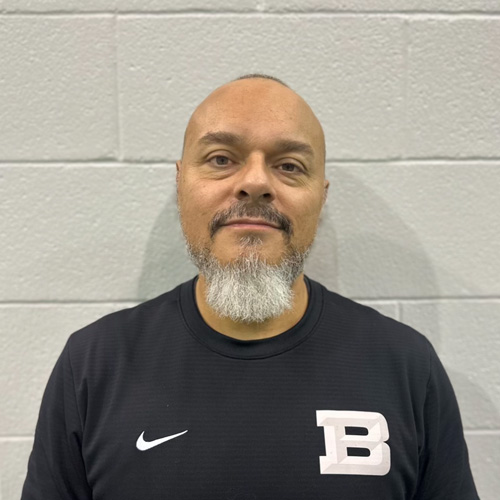 Craig
Cheek
Head Strength & Conditioning Coach
Stephen T. Bad in High School
Andrew Johnson
Assistant Strength & Conditioning Coach
Trinity High School of Louisville
Jeremy Toohey
Performance Coach/Owner
Toohey Performance
Trent
Smart
Director of Sports Performance
Mason High School
Sam
Wentz
Head Strength & Conditioning Coordinator
Perkins High School
Auggie Promers-
berger
Director of Sports Performance
St. Edward High School
Malcolm Majesky
Head Strength & Conditioning Coach
Ashland University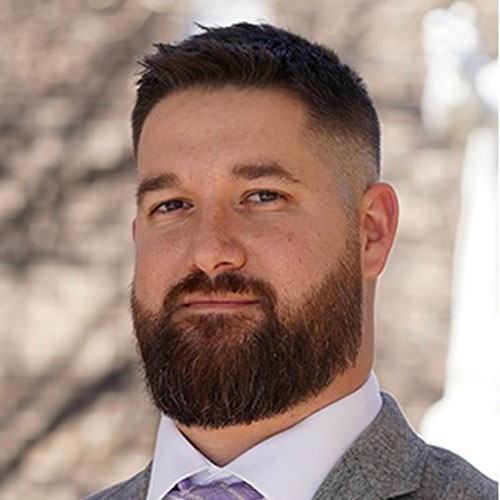 Cody
Coley
Head Strength & Conditioning Coach
Solon High School in Cleveland
Part 1: Kentucky
State Clinic SCHEDULE
8:30-9:15 am – CHECK-IN/REGISTRATION
8:55-9:00 am – WELCOME
Overview of Day's Activities / Presentations by Mike Crissinger, Head Strength and Conditioning Coach at Perry High School in Lake County, Ohio
9:00-9:45 am – DUAL: LECTURE+HANDS-ON
Transitioning to the S&C Classroom by Craig Cheek
OVERVIEW: Craig will discuss transitioning from after-school strength and conditioning to conducting strength and conditioning classes during the school day.
10:00-10:30 am – DUAL: LECTURE+HANDS-ON
Applying French Contrast Methods to the High School Weight Room by Andrew Johnson
OVERVIEW: Andrew will present how to implement the French Contrast Method in a high school setting.
10:30-11:00 am – DUAL: LECTURE+HANDS-ON
Speed Training for the High School Athlete by Jeremy Toohey
OVERVIEW: Jeremy will be going over what a speed session at the high school level should look like.
11:15-12:00 am – DUAL: LECTURE+HANDS-ON
Program Overview: Prehab Implementation by Trent Smart
OVERVIEW: Coach Smart will share his strategies to implement exercises/movements/philosophies into your annual program with the intention of mitigating the risk of injury and severity of injury and decreasing the return to play process timeline. Coach Smart will discuss the GPP phase implementation, foot/ankle complex, hip complex, shoulder complex, and in-season concepts.
12:00-12:50 pm – LUNCH PROVIDED
Lunch will be served at the Ohio half of the state conference at Archbishop McNicholas High School, 6536 Beechmont Ave.
Part 2: Ohio
State Clinic SCHEDULE
1:30-2:15 pm – DUAL: LECTURE+HANDS-ON
Building a Program as a First-Year Strength Coach by Sam Wentz
OVERVIEW: High school Strength and Conditioning Coaches often times have to build their programs from the ground up. Learn about how to create initial buy-in with your student-athletes, support from administration, fundraising for your program, and being able to support and elevate all athletic teams and their specific needs.
2:30 am-3:00 pm – HANDS-ON
The System Reset: Jump-Starting the Off-Season with Tempo by Auggie Promersberger
OVERVIEW: This presentation will cover how we take an underutilized tool like eccentric and isometric training to kick off our season for each sport. We will cover how these tempos can create new ranges of motion and enhance movement literacy. The presentation will show how we weave these methods into a fast-paced training day.
3:00-3:30 pm – HANDS-ON
Warming Up: The Workout Before the Workout by Malcolm Majesky
OVERVIEW: Coach Majesky will go through his total body warm-up at Ashland University. He will touch on total body mobility, increasing work capacity, and running mechanics to optimize his athlete's potential.
3:45-4:30 pm – DUAL: LECTURE+HANDS-ON
Building Culture: Demanding a Standard That Tells a Story by Cody Coley.
OVERVIEW: Coach Coley will discuss the key components of building a culture and setting the standard for your school's strength and conditioning program.
4:30-4:35 pm – CLOSING REMARKS
Mike Crissinger, Head Strength and Conditioning Coach at Perry High School in Lake County, Ohio
***SIGN IN TO ACCESS MEMBERSHIP Ticket PRICING***