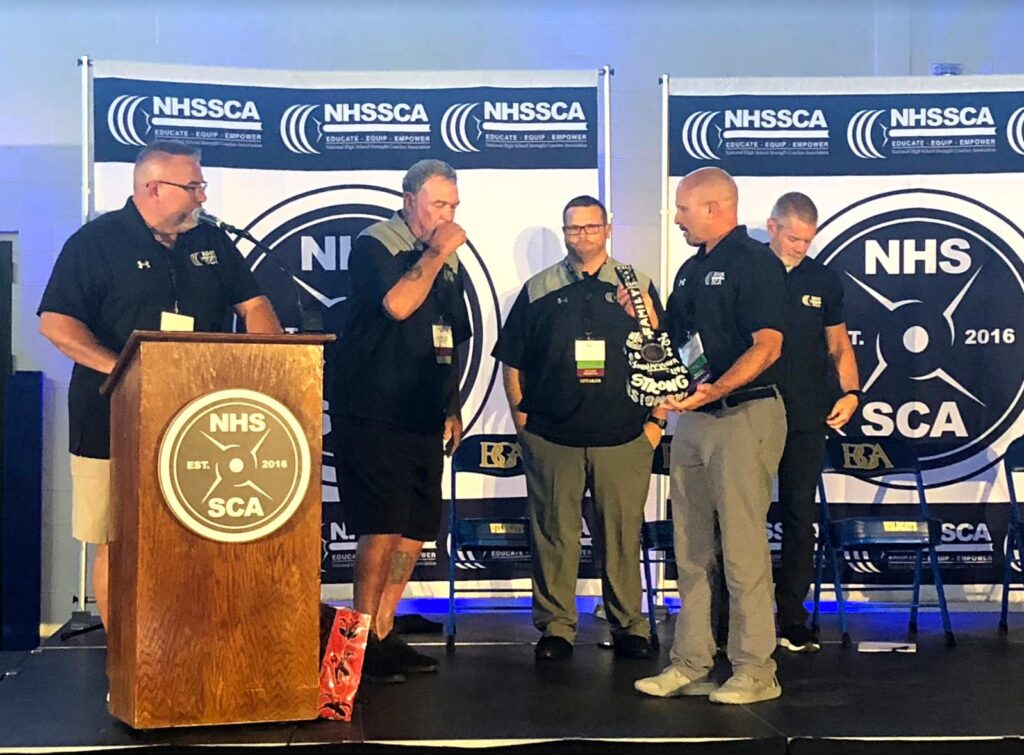 The NHSSCA Hall of Fame Award honors coaches who have made a substantial impact in the field of high school strength and conditioning over the course of their professional career.
The NHSSCA Board of Directors and Hall of Fame Members carefully deliberate to select each member of the Hall of Fame, as it is the most prestigious award a coach can receive in our profession.
Congratulations to the Class of 2022
Coach Stockel has been in education in Georgia for 32 years as a physical education teacher and strength & conditioning coach. He has been the Head Strength & Conditioning coach at six schools where he either resurrected the program or started it from scratch.
Rick Huegli is the Strength and Conditioning Coach and member of the Physical Education faculty at Lakeside School in Seattle, Washington, since 2009 and has over 48 years of experience in education and athletics. 
Rich Lansky has been involved in the strength and conditioning and fitness fields for over 34 years. He is currently the Department Lead for Physical Education and Health at Braden River High School in Bradenton, Florida.
Kevin Vanderbush
Class of 2021
Larry Meadors
Class of 2020
John McKenna
Class of 2019